Certified Reference Materials
MGL-ML-3 Limestone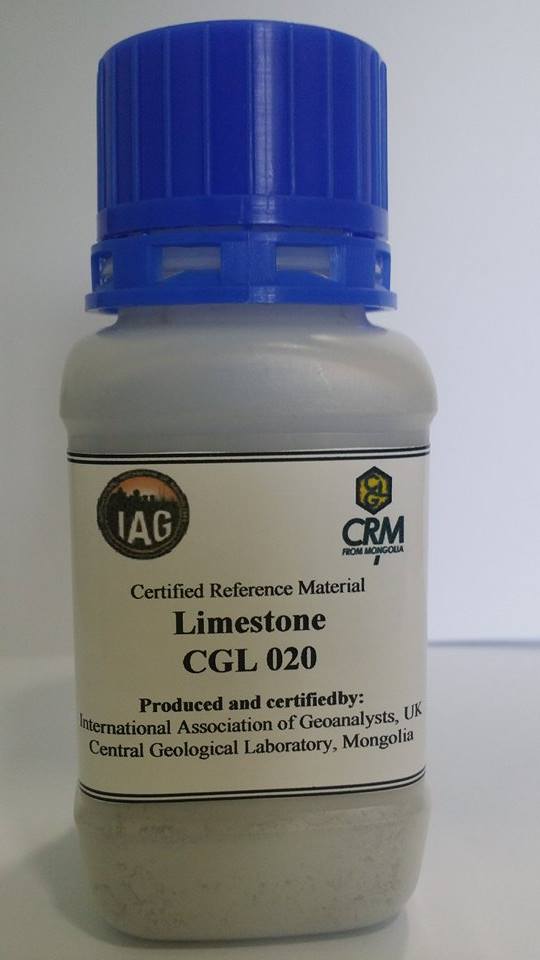 Purchase Code: IAG CRM-8

Price
IAG members: £ 100
Non-members: £ 150
Certificate
ML-3 certificate
---
Description
The starting material, a bulk limestone, was collected from the limestone occurrence in the Dund Baitlagiin gol area located in the Bayndelger Soum, Tuv Province, Mongolia and prepared as a candidate reference material by the Central Geological Laboratory, Ulaanbaatar, Mongolia. In order to increase silica content, a small amount of clay material was blended with the bulk material before homogenising. The material consists of a homogeneous powder, all of which passed through a 75 μm sieve.
The mineralogy of the sample (in g/100g) has been determined as 92.6 calcite, 2.9 magnesite, 4.3 quartz and albite, with traces of muscovite, amphiboles and magnetite.
The material is available in units of 100 g packaged in a polyethylene bottle.